Here is a map I don't think I had seen before until Whoop Ass sent it to me.
emeyebee_1 (or MIB 1) is a medium to large death match map made by 4nik for the M.I.B. clan.
It has everything lol - custom textures, drug references, gothic imagery, trap rooms, empty rooms, at least one secret room and even contains horses.
You can download emeyebee_1 from here.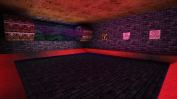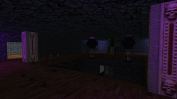 ---