I have released a new Halloween DM map, called EvilDeath 2021, just in time for next year's Halloween :)
EvilDeath 2021 is a revision of the old
Turbo's EvilDeath 2000
map for the Halloween mod.
I made it a lot smaller by removing most of the underground sections, added more player spawns, and updated the number, type and placement of weapons and items. Plus a few other minor changes.
It's now a small to medium sized map set in a church yard and graveyard. It was beta tested at the final game of the Halloween mod for this year and is now being released ready for next year.
Full credit to Turbo and Truzenzuzex for creating/updating the original map.
You can download EvilDeath 2021 from
here.
Just extract/unzip the files to your Kingpin folder and they will be placed in the correct locations.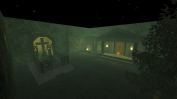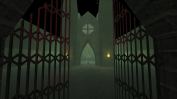 ---