I have made a new CTF Map called CTF Grist Mill.
It is a smallish , mirrored, CTF map and is a remake of the old death match map Grist Mill (gristle.bsp) that was made by -=Mad-Dog=-.
It has two levels, smallish bases, plenty of weapons and items and 12 player spawns for each team.
Full credit to
-=Mad-Dog=-
for creating the original death match map.
You can download CTF Grist Mill from
here.
Just extract/unzip the files to your Kingpin folder and they will be placed in the correct locations.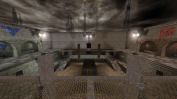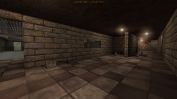 ---