Deceit Dies is a large, multi level, death match map conveted to Kingpin from Quake by Mr Damage.
The map has a concrete theme, several teleports, and even a secret room.
It has ample weapons and items and 16 player spawns.
I recently found this map half finished in my maps folder from a few years ago and decided to complete it.
I'm pretty sure it is a conversion from Quake but I can't find the original map and don't know who the original author is.
But full credit to the original author in Quake 1.
You can download deceit dies (deceit.bsp) from
here.
Just extract/unzip the files to your Kingpin folder and they will be placed in the correct locations.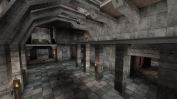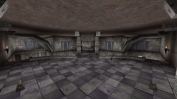 ---