One of the maps we have been playing recently on the Newskool Fragfest server is Bridge Arena by AB|Jones.
Bridge Arena is a small, arena style, death match map which contains 4 buildings in each corner of the map all connected by small bridges. There is also a small electrical station in the middle of the map and rivers of slime underneath each bridge.
There are ample weapons and items in this map including two cooling mods on little window ledges.
You can download Bridge Arena from here.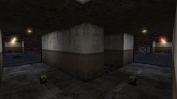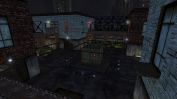 ---