When Fredz was putting together the complete Bagman maps map pack he found some maps we didn't feature here individually. Here are a couple of them.
Team Block Party (curse_bp.bsp) by Hogie - A large Bagman/Curse mod map wich is two auto shops separated by a street. The map is medium to large and while there is a quick and simple way to each bases there are several other longer ways (including a sewer). The team's cash bags are located between two cars.
You can download Team Block Party from here.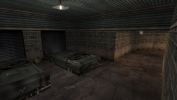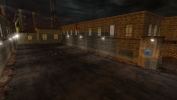 Team Block War beta2 by Sephy - A smaller Bagman map set in two large buildings on either side of the street.
A fairly simple layout and looks nice.
You can download Team Block War beta2 from here.
Just extract/unzip all the files to your Kingpin folder.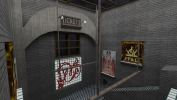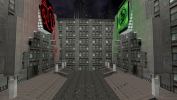 ---