AB|Jones and I have collaborated on making a Capture the Flag version of his Team Lavapit map.
As the lava trap at the money drop area was the main feature of the Bagman version of the map, and there is no money drop in CTF, I added several items to that area in the CTF version to entice people to go there. The items are a full set of armour, the adrenaline and the pack.
You can download CTF Lavapit beta from here.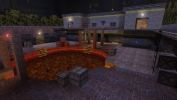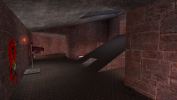 ---