The girls don't really appreciate the Art Erotique Bagman map like the guys do so Monkey Harris has created an amended version just for them. In the revised version all the art has been stolen and all that is left are the boards that the paintings were mounted on.
You can download Team Art Stolen from here.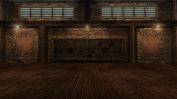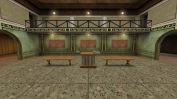 If you want to grab the original Art Erotique Bagman map (team_art) you can download it from here.
Update 27th April For an alternate solution Acc has remade all the art textures to look like they have been defaced by vandels so all are covered up.
You can see some screens and download the updated textures from here
Just unzip the files to your kingpin/main folder and it will overwrite the existing textures if you have them.
---