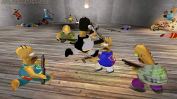 If you like what you see you can download the complete Homer Simpson model with all skins and extras from here.
We also have a Homer Simspons sounds pack which you can download here.
Just unzip all files to your Kingpin folder and they will be placed in the correct location.
---