Team Village Rivalry is a sharp looking Bagman map that was made by DirtyDog.
It's medium sized and uses all custom textures. It's a fairly straight forward layout.
When he released it DirtyDog commented:-
I've just finished a BM map entitled Village Rivalry using the recently updated Kamikaze textures. The textures are prodominantly concrete, cement, stone type with a very gritty feel about them which gives the map a very old run down look--dirty walls, floors etc. I originally started this map some time ago with the intention of a DM map using standard Xatrix textures lol. The map has 24 respawns and as much as I hated to do this the map is made with NO grenades or flames :)
You can download Team Village Rivalry (team_vr2.bsp) from here.
Just unzip all files to your Kingpin folder and they will be placed in the correct locations.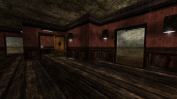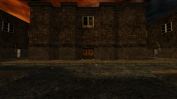 ---