A few years ago I did this conversion to Kingpin of the Quake2 map Board Level which was originally created for Quake 2 by Brenda EP.
This is a fun deathmatch map set inside a PC on a motherboard. It uses mostly custom textures to represent the mobo and the inner workings of a PC. It has 10 player spawns, has ample weapons, and armour but only small amounts of ammo & health.
If you jump on top of the processor fan you'll be flung to a ledge (IDE ribbon) on the side of the case where there are some nice items waiting for you :)
Hypov8 helped with the map also.
You can download Kingpin Board Level from here.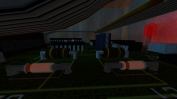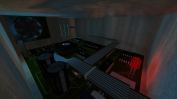 ---