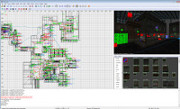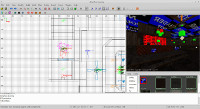 I added Kingpin support to NetRadiant.
NetRadiant is a fork of the now defunct GtkRadiant 1.5 editor what is based on QERadiant (KPRadiant) and later on Q3Radiant.
You can download from the NetRadiant website or here on Kingpin.info.
Just install NetRadiant and unzip the Kingpinpack.zip into youre NetRadiant folder.


And you would enable to see Kingpin game addon.
The linux version is also possible but there no really Kingpin compiler files expect from Quake2 or you need to use WineHQ same count for the other map_editor that have linux support.
---