We now have a second player model from the TV show Futurama in Kingpin. We already had Bender and now he is joined by Leela. Leela is the one eyed, sewer mutant, spaceship captain and pilot.
The model was converted from Quake 3 by Zeppelin[FnR] with some help from Hypov8. I have included the custom sounds from the original model as well.
You can download Leela from here.
Just unzip/extract the files to your Kingpin folder and htey will be placed in the correct locations.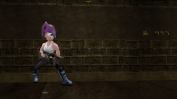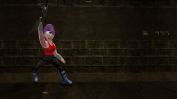 ---