Jerry has now released his new deathmatch map called Bumtopia.
From the readme:-
A medium - smallish deathmatch map with multiple different routes to take from each area. This is my first medium sized map since Estatebangaz and one of the few I've managed to finish by myself, it also uses a new texture set I created from scratch as well as a couple of my cartoons (one of which is semi hidden and can only be seen if you rocket jump up to it!).
The map has ample weapons and items and 17 player spawns.
You can download Bumtopia from here.
Just extract/unzip the files to your Kingpin folder and they will be placed in the correct locations.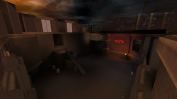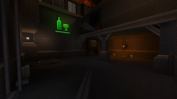 ---