Hypov8
has fixed the Teenage Mutant Ninja Turtle (male_turtle) player model.
The existing version had an issue that the flamethrower and grenade launcher skins didn't show up in game. Hypo has fixed it and they do now.
The zip file also now includes the custom sounds (you need the MH Kingpin patch for these to work - Options/Custom Model Sounds).
You can download the updated male_turtle model from
here.
Just extract/unzip the files to your Kingpin folder and they will be placed in the correct locations.
To select the model:-
Load up kingpin.
In the "Gang Bang" menu select "Player Setup"
Select "male_turtle"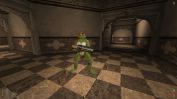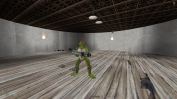 ---