Frag Castle is a map from back in 2001 made by
KaptenSvea
.
It is a medium sized map, uses mostly standard textures, has all weapons except the flamer and grenade launcher, and is currently rotating on most of the Kingpin death match servers.
You can download Frag Castle (kapsvdm1.bsp) from
here.
Just unzip all the file to your kingpin folder and they will be placed in the correct locations.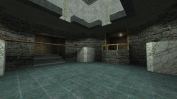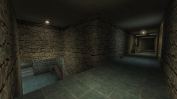 ---