This is an Xmas mod version of the famous Sick City (sickre.bsp) map by Mr Damage.
I was surprised to find there wasn't an Xmas mod verion of this map already so I made one.
It's snowing in the map so all the ground is snow covered. The map has the usual Christmas decorations/signs around the map and there are two samples of Chrismas songs included.
The map is a smallish, urban style, death match map with two main areas.
Full credit to Cole Savage the original author of Sick City.
You can download Xmas Sick City from
here.
Just extract/unzip the files to your Kingpin folder and they will be placed in the correct locations.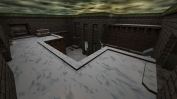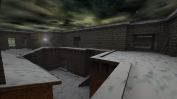 ---