The second of the original player models made for Kingpin is Fallen Angel which was made by $P1@T.
This is a male player model and is a devil with a green skin and white wings. There is one head and body skin and two legs skins. The model has full Kingpin vweap support (which means you will see the model using all the different Kingpin weapons).
You can download the Fallen Angel (male_devil) player model from here.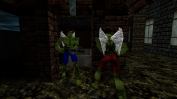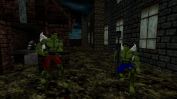 ---