After getting some missing textures from Captain Death I put together a zipfile for the Bloody's Place (siw.bsp) Hitmen map and uploaded it here.
Bloody's Place is a medium sized,multi level, Hitmen map which features some adult textures. It also includes ample armour but, sadly, no pistol mods.
It has one issue that the lower steps can't be walked up because the height btween each one is too high so you have to jump up them.
Other than that it is fine.
You can download Bloody's Place (siw.bsp) from here.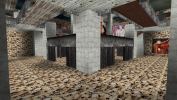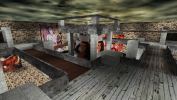 ---