We have been lucky with the recent release of several good Bagman maps by Killa and AB|Jones. Here is another great addition to the list.
Team Foozball by AB|Jones is a great looking map set on a Foosball table (tabletop soccer).
The map is smallish with the Foosball playing area (complete with two teams of players) and a lower area to give an alternate route to the other teams safebag. The map includes some custom sounds. The map looks great and is fun to play.
***Update 22st Nov*** AB|Jones has updated the map and the new version of the map can be downloaded from here.
There will be more versions coming for death match, Hitmen and CTF.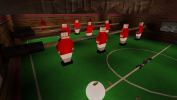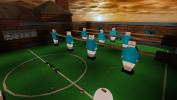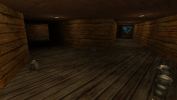 ---