AB|Jones abandoned his plans to convert a map from Quake 2 and instead decided to make an original map with a Quake 2 style.
Sinister is a medium sized death match map, Quake 2 style, with mostly custom textures used. It is multi leveled, has a custom sky and features some 'sinister' custom sounds.
It has 18 player spawns and ample weapons and items.
You can download Sinister from here.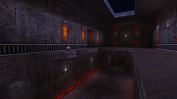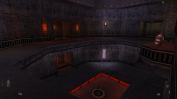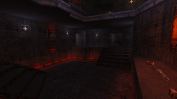 ---