Macanah and Hypov8 have released a new map for the CTF Mod clled CTF Highone.
This is a largish map set in a seven story building. Each team has three levels and the lowest level is filled with water.
There are ramps between the teams' three levels but the only way to move between the two teams' areas is via a lift that disects all seven levels.
You can download CTF Highone from here.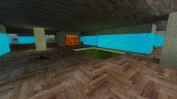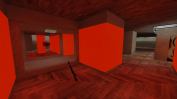 ---