If you haven't downloaded the complete player models pack from here because you only want to have a few select models then maybe you should check out the Chastity model.
Chastity the Vampire female model was converted to Kingpin by TiCaL. She is a famous comic book character and was originally created for Quake 2 by Jade Moffatt.
I have added all the custom skins for the model to the zipfile so it is the complete package.
You can download Chastity the Vampire female model from here.
Unzip the files into your kingpin folder and they will be placed in the correct locations.
Start the game and choose the model from the player setup menu.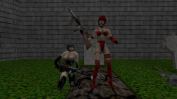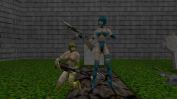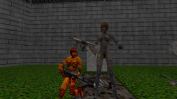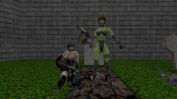 ---