Here is one of Hypov8 earlier maps called Get Some Air In Dav's Room.
It's set in his bedroom and it is a huge room and the players are very small.
Its like you are a mouse runing around a HUGE room because of the size of the enviroment, i have also lowered the gravity to make it a fun map :)
You can download Dav's Room from here.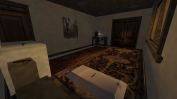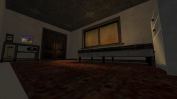 ---