Real Bosnia is a conversion of a SoF map which had been made by Turbo. He gave me permission to convert it to Kingpin.
Its a small to medium sized map set in a Bosnian village during the war there. The village is right in the middle of the warzone as is evident by the bombed out buildings and the sounds of a battle in the background.
I have used a combination of the original SoF textures and Kingpin textures. It also includes the origiinal custom sky and custom sounds. It has 16 spawn points and a good amount of weapons, armour and other items.
You can download Real Bosnia from here.
Just unzip all the files to your Kingpin folder and they will be placed in the correct locations.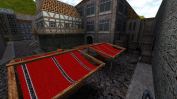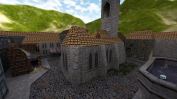 ---