I have updated the CTF CLUB Brawl map that was originally made by [YFS]Mayhem and released CTF Club Brawl 2017. Hypov8 also helped with the update.
Mayhem gave me the source map file so I could update his map.
The main change is a new green wall texture in the Nikkies base. In the original map both bases had the same red wall texture.
With Hypo's help I also fixed some visual errors (homs) and made the map a little lighter. I added a tommy and ammo to the flag area and also made other minor changes and fixes.
The map is a largish map mainly set in two clubs (the team bases). The clubs are separated in the middle of the map by a road. The clubs are large and have two levels. There are several bars and even a pool room.
Mayhem made blueprints for his CTF maps and as this is a largish map I have included the two blueprints for this map (level 1 and 2 of the clubs) in the zipfile.
You can download CTF Club Brawl 2017 from here.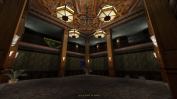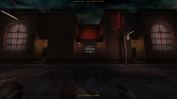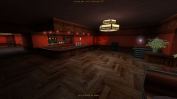 ---