Well I thought I had found all her maps but now I have found three more lol.
One we already had in our archive but two we didn't. The map we already had is Shock. The two we didn't are:-
Stupid is a small death match map. It's a small, dark, arena with a lava pool in the middle. When you spawn you drop down to the arena from above. As you drop down you get your weapons. There are no weapons on the arena floor. There is also a secret room which is accessed through the lava.
You can download Stupid from here.
Stronghold Opposition Conversion (team_q2ctfc) We had an earleir version of this map but I have deleted that one and uploaded this later version. The map is a conversion of a Quake 2 CTF map to Bagman.
You can download Stronghold Opposition Conversion from here.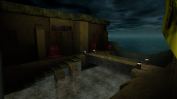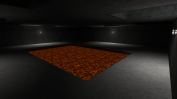 I have added the three maps to the Tanyacheex mappack and uploaded it again.
You can download the tanyacheex mappack from here.
---