We have a new player model for Kingpin. It's Bender (Bender Bending Rodríguez) the steel bending robot from Futurama.
It is the first new player model released for Kingpin in well over fifteen years!
The model was converted from Quake 3 and work began way back in 2005 by Zeppelin[FnR]. Having a very busy life Zeppelin was never able to finish the model and the job went to Hypov8 to finally bring Bender to the Kingpin community.
Al0 has chipped in by creating many new skins for Beder and some great addons like a cigar, his famous Chefs outfit and several other hats.
I would like to thank Zeppelin, Hypov8 andd al0 for all their hard work in bringing this model to Kingpin.
Hopefully you will all download and install Bender as it's a great looking model and also to show appreciation to the people who created it for Kingpin :)
You can download the Bender model from here.
Just unzip/extract all the files to your Kingpin folder and they will be placed in the correct locations.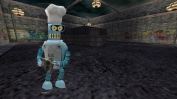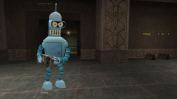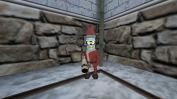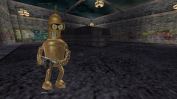 I have posted a heap more screenshots of Bender's different skins on one of Kingpin Facebook pages here.
---