Here is a map for the XMas Crash Mod called Xmas BOM Too Much Blood. It is a remake of my old death match map Too Much Blood ver3.
It is a medium sized map for the bombing scenario.
It's a Christmas map so it's snowing and the map is covered in snow. There are Christmas posters and song samples as well.
You can download Xmas BOM Too Much Blood from
here.
Just extract/unzip the files to your Kingpin folder and they will be placed in the correct locations.
If you're wondering why I released an Xmas map now it's because I have made a version for normal Crash mod as well. This map was already in beta so I just updated it and released it at the same time.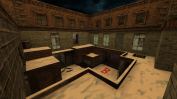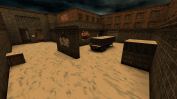 ---