Here is a new map for the Crash Mod called BOM Too Much Blood. It is a remake of my old death match map Too Much Blood ver3.
It is a medium sized map for the bombing scenario.
It's an urban style map, slightly dark, and it's raining too.
You can download BOM Too Much Blood from
here.
Just extract/unzip the files to your Kingpin folder and they will be placed in the correct locations.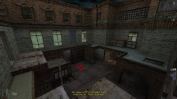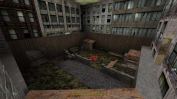 ---